Puddings & Desserts
Lemon (And Primrose) Drizzle Cake
I've just started using Instagram and this week I posted a photo of some of the beautiful primroses in my garden. Kathy Brown (kathybrownsgarden.homestead.com), author of The Edible Flower Garden, sent a message to tell me that primrose petals are delicious to eat: sweet and delicately perfumed. She crystallises them to use on cakes but as I didn't have time for that and they're so pretty, I've used them just as they are on top of this luscious lemon drizzle cake. It's the easiest-ever recipe - everything just goes in the bowl together, then mix it all up and bake! I made it as a thank you to the stalwart working party at the allotments where I have two small raised beds, for the work they're doing this weekend to keep it all looking lovely.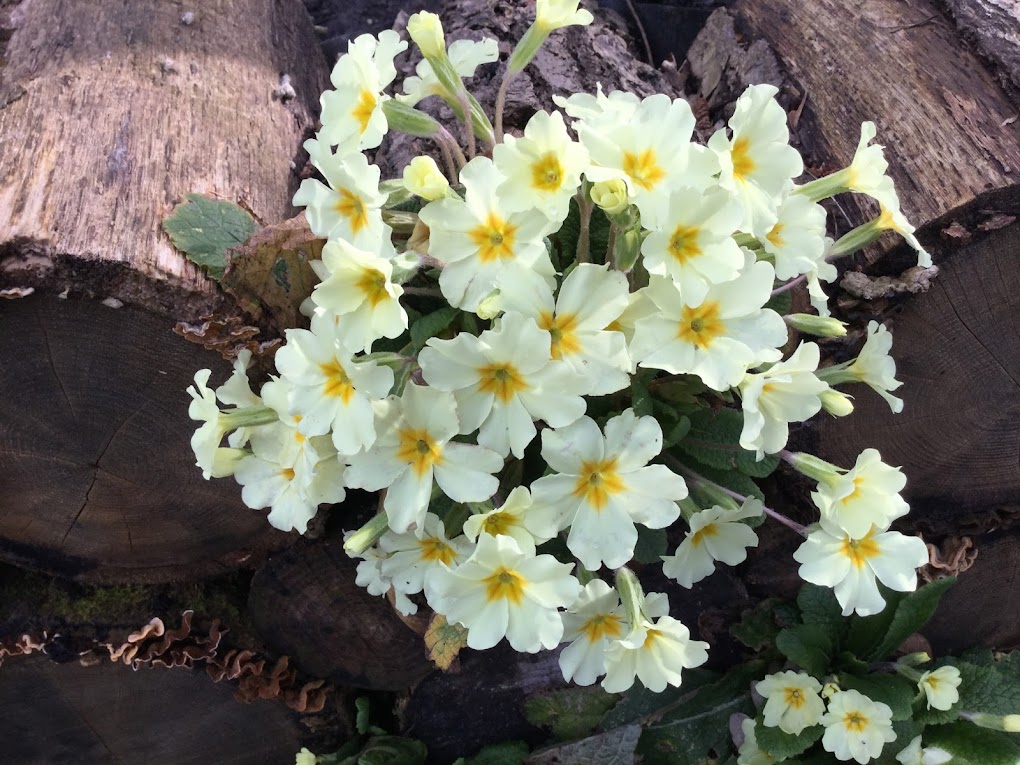 2 large eggs
140g self-raising flour
1 tsp baking powder
110g caster sugar
100g softened butter (put in microwave on LOW for 30 seconds if it's come straight from the fridge, or stand in a bowl of hot water for 1 minute)
2 tbsp lemon curd
1 lemon, rind and juice
1 lemon, juice only
85g granulated sugar
Method
First, whisk the eggs with an electric hand-held mixer, then put in a large mixing bowl with the flour, baking powder, sugar, softened butter, lemon curd, the rind of a lemon and 1 tbsp lemon juice. Whisk with the hand-held mixer until thoroughly combined then tip into a loaf tin (line the base with greaseproof paper first). Bake at 170C (fan oven) for 40 minutes, until a skewer inserted into the centre comes out clean (cover with a sheet of greaseproof if it starts to brown too much, although it should be quite dark on the outside).

Loosen round the edges with a table knife then turn out onto a cooling rack. Put it back the right way up, sprinkle with granulated sugar, stand a plate underneath to catch the drips and squeeze over the remaining lemon juice. Enjoy now, or keep in an airtight tin for up to three days.