Chicken & Poultry
Chillies, Sumac and Thyme
These are three of my favourite ingredients at the moment - chillies grown from seed in the greenhouse, thyme growing outside the kitchen door and lovely, lemony sumac. Put them together and they turn a recipe into something really special, as in this fab chicken dish - it has all the taste of a rich, slow-cooked chicken casserole, but is ready and on the table after just 30 mins simmering on the hob.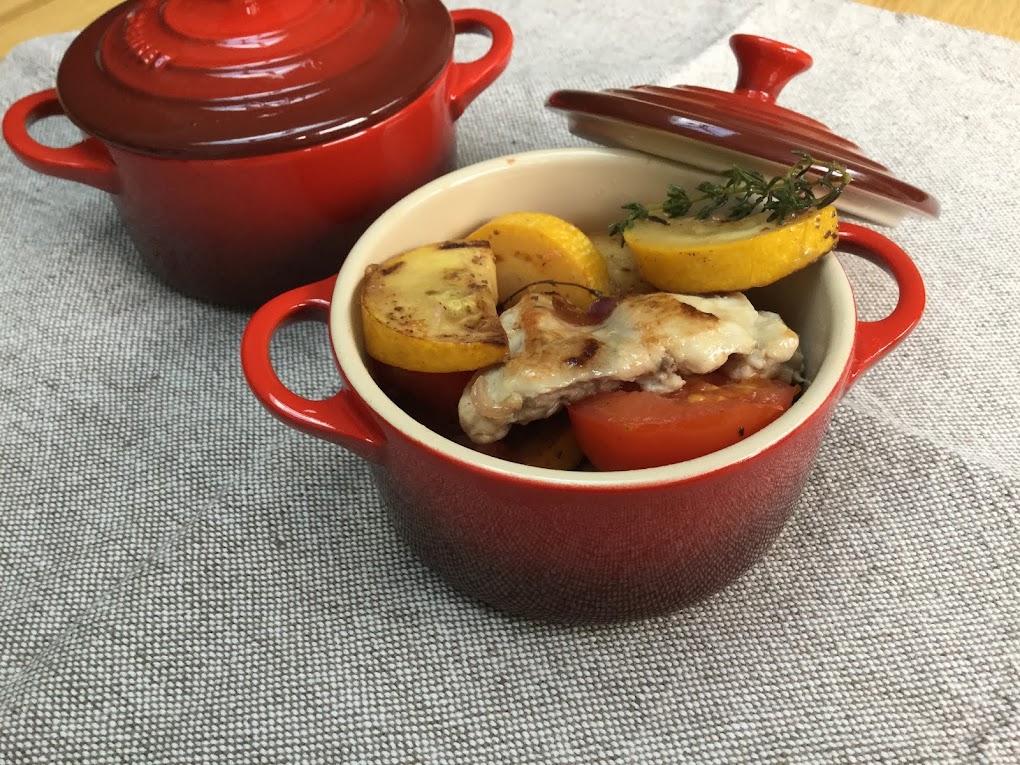 1 red onion, sliced
6 boneless, skinless chicken thighs, each cut into two
1 green or yellow courgette, sliced (optional)
1 red chilli, deseeded and sliced
2.5cm piece root ginger, chopped
1 clove of garlic, sliced
half tbsp sumac
4 small tomatoes, halved (optional)
200ml hot chicken stock (I always use Knorr Stockpot to make mine)
150ml white wine
2 tbsp lemon juice
5 sprigs thyme
Method
Fry the onion until just softened, then turn up the heat and add the chicken until it's nicely browned. Add the courgette, chilli and ginger and cook for 5 mins, then add the garlic and sprinkle over the sumac. Fry for 1 minute, then add the tomatoes, stock, wine, lemon juice and thyme. Season with black pepper. Simmer for 30 mins and serve with rice or mashed potatoes.
A Cook's Plot Tip
You'll find sumac in the spices aisle of most supermarkets. It has a lovely, tangy lemon taste and is often used in Middle Eastern dishes. It's great sprinkled over chicken, white fish, halloumi or veg before frying, grilling or roasting, and can also be used on top of houmous to give it a real flavour boost. Use it in salad dressings in place of lemon juice too.

Like most of my recipes, this freezes really well. Defrost thoroughly before reheating gently in a pan until piping hot.