Puddings & Desserts
Parmesan Biscuits
It was a big week for my neighbour, Antonia, this week - she threw a party to celebrate her retirement and then, a few days later, it was her birthday. A few of us got together to give her a present and as it turned into a beautifully sunny evening, we sat outside until it got dark under the wisteria above my patio - it's putting on an amazing second show of flowers this month.
I finished work later than I'd hoped that day, so didn't have long to get some nibbles together to go with our drinks. The savoury biscuit recipe (below) is so useful for this sort of thing as it takes just 5 minutes to prepare and everyone always wolfs down loads of them. To go with the biscuits I made a tangy tomato salsa to dip them in, using the Extra-Special Tomato Sauce recipe from a previous post (https://a-cooks-plot.blogspot.com/2018/05/extra-special-tomato-sauce.html), which I had a small batch of in the freezer, and adding 2 tbsp balsamic vinegar before reducing it down over a high heat to a nice dip-able consistency.
We had some houmous for dipping too, and some fab crisps that I've just discovered (back left in the photo above): Off The Eaten Path Crispy Curls. They're made of rice and seaweed and come in several flavours - sweet chilli and lime is my favourite. You can get them at Sainsbury's - look out for the packs shown below (they're not paying me for this plug - I just genuinely like them!)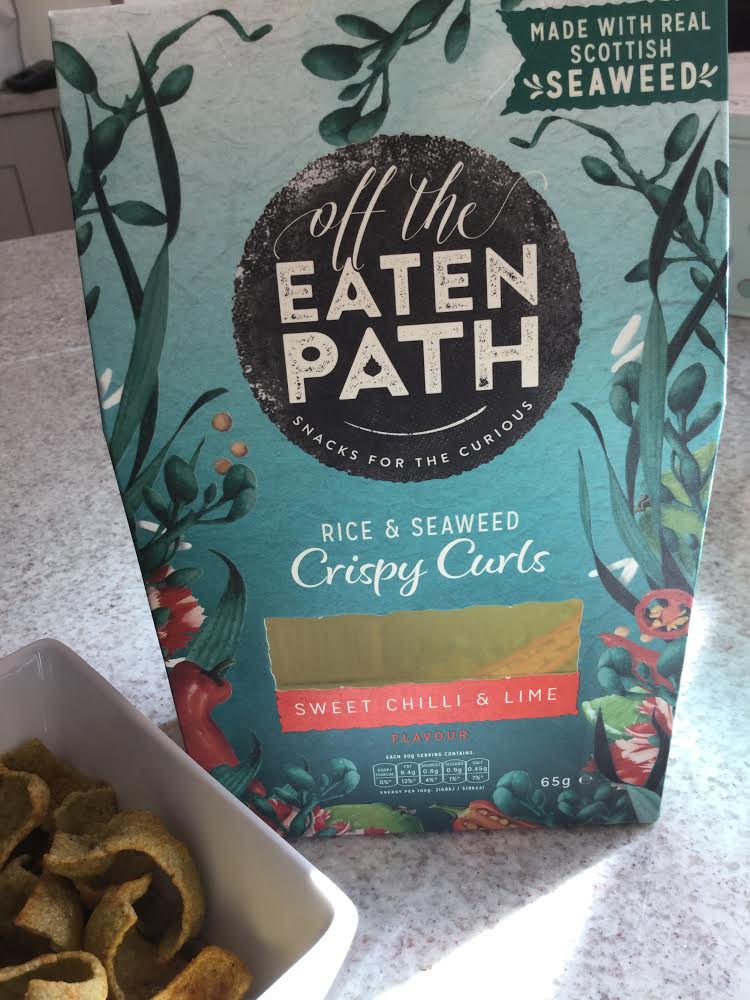 150g parmesan
170g plain flour
150g cold butter, cut into cubes
Sumac or paprika
Method
Cut the parmesan into cubes and whizz in a food processor with the flour, butter and a little black pepper. Then add cold water, a tablespoon at a time, with the motor running, until it starts to come together into a ball (it normally takes 2-3tbsp of water). Put on a floured surface and finish bringing it together into a ball, then roll out into a cylinder shape with a diameter of about 7cm. If possible, put in the fridge for an hour (or overnight if you want to get ahead) as it will be easier to handle - but it's not essential if you're pushed for time.

Slice into 30 rounds with a sharp knife, sprinkle with either sumac or paprika and bake at 160C (fan oven) on a baking sheet (lined with baking parchment) for 15-20 mins until brown. Leave to cool on a wire rack.

Makes 30
A Cook's Plot Tip
The baked biscuits will keep in an airtight tin for about a week. Even when I only need a few I always make the full quantity and then freeze some of the unsliced cylinder for another time. They're very more-ish though, so bake more than you think you need!