Puddings & Desserts
Gooseberry Fool
I spent a very happy half an hour before work this morning, picking a bowlful of these beauties. They're the gooseberry 'Hinnonmaki Yellow', which has a lovely flavour that to me always tastes like a cross between gooseberry and very ripe peaches. They're perfect for making a summery fool, and this is a (slightly) lighter version than traditional full-fat creamy recipes.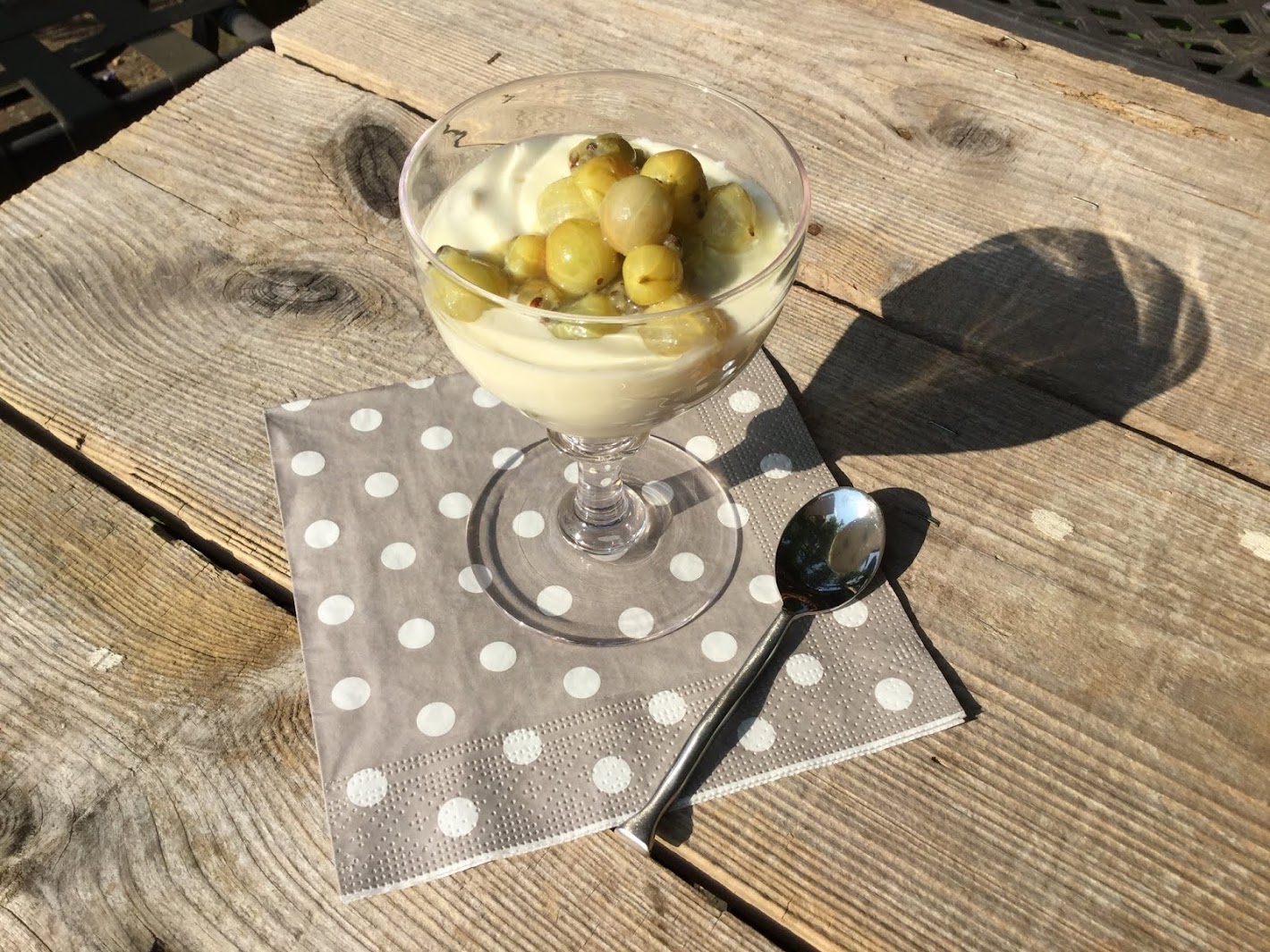 250g goosberries
3 tbsp caster sugar
200g 0% fat Greek yogurt
2 tbsp icing sugar
1 tsp vanilla extract
200ml low-fat creme fraiche
Method
Simmer the gooseberries with the caster sugar and 1 tbsp water, stirring, until they are just soft and starting to smell lovely, then scoop out 4 tbsps of them and set aside. Simmer the rest for a little longer until the fruit starts to burst and become pulpy. Taste and add a little more sugar if necessary. Chill in the fridge for half an hour.

Beat the yogurt with the icing sugar and vanilla with an electric whisk until smooth, then slowly whisk in the cream. Stir the pulpy gooseberries through, spoon into individual glasses and top with the reserved fruit just before serving.